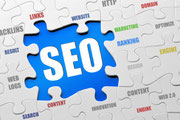 If your SEO stategy decisions are based on what you were you were doing a couple of years ago it may be time to catch up on what has been happening in the SEO world. INC, this week, takes a look at the Six Big Myths About SEO.  And according to INC these myths are:
Myth 1: Metatag Descriptions Help Your Rankings
Myth 2: The More Inbound Links, the Better
Myth 3: PageRank Still Matters
Myth 4: Google Prefers Keyword-Rich Domains
Myth 5: Websites Must Be 'Submitted' to Search Engines
Myth 6: Good SEO Is Basically About Trickery
If any of these are part of your strategy it may be time to take another look at that strategy.