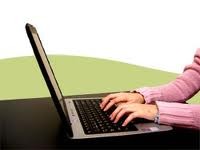 1. Not following up to comments from customers and fans
Too often companies do not have programs in place to respond in a timely manner to fans or customers.  This is called Social Media for a reason. You need to be 'Social' and that means both ways.  Not just pushing information out.
2. No consistency
Usually intentions are good when a company embarks on the Social Media program but soon other things come up and they take their eye off the ball and forget to check, or update, their Social platforms.  Inconsistent Social Media activity can actually be more negative than no Social Media activity.
3. Having the wrong person in charge
Sometimes Social Media is left to the person, in the company, who seems to be most active on Social Media in their personal life.  With no guidance or planning the results are unpredictable and may even cast a negative feeling about your brand.
4. Not using the right social media platforms
If you spend all your efforts on Facebook, but your customers predominately spend their time on Linkedin, your efforts may be wasted.  Understanding who your targeted customers are and where they hang out is key to a good Social Media strategy.