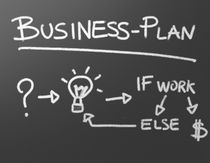 Most would agree that you shouldn't start a business during an economic downturn. And based on government figures, most people agree. In 2007, there were 844,000 new startups in the U.S. By 2009, that number had fallen to just 700,000, according the Bureau of Labor Statistics. 
However, starting a business during bad economic times can be a good idea. It often teaches entrepreneurs lessons that make them better business owners, and there are real benefits such as savings on rents, products and services and access to a better talent pool. When the economy is booming and a lot of resources are around, entrepreneurs tend to get sloppy. They may take customers for granted. But during a recessionary period companies are forced to get to know their customers better if they want to survive.
There may be no better time to start than the present, especially if other people around you are more comfortable with their own list of reasons why they can't pursue their own business dreams right now. It only means you will be facing a lot less competition.