Getting Facebook Fans Is One Thing...But What Do You Do With Them?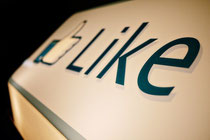 Getting a bunch of Facebook fans for your business in one thing but then what do you do with them? It is back to the fundamentals of Marketing 101. Most people will buy a product or service based on emotion and then will rationalize it until they are comfortable with that purchase. Even the decision to become a fan of your page was an emotional decision. They either liked you or trusted you, hopefully both.
So now what?  Keep reinforcing and building on that first emotion. Provide meaningful content. Inspire with new ideas. Share fun thoughts. Keep increasing how much they like and trust you. In 'Now that they like you..what's next? Mike Lieberman's blog discusses this very subject.  Leapfrawg is ready to help you with this and all your Social Media needs.