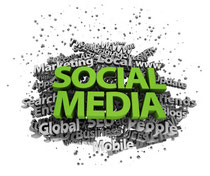 There were so many changes to the Social Media landscape over the last year and 2013 is shaping up to have even more twists and turns. However, if I had to pick one idea, or concept, that is convincingly the single most important aspect of Social Media I would have to say it is the need to have excellent content. Many people and companies are sharing information but few are creating original content. And if you are the one who can come up with content that is fresh and engaging then you get the benefit of others share your information across the Social Media spectrum.
William Griggs, a Marketing Manager at Mass Relevance, put together a list of the 12 tips that he feels will be important in 2013 for those hoping to have successful Social Media programs. You will see that he also believes excellent content is critical to a solid Social Media campaign.
Here are Griggs' 12 tips:
1. Read. A lot.
2. "Think of social inside the job of every functional leader.
3. "Get to know your customers and make it all and always about them.
4. Focus on serving your customers and prospects.
5. "Integrate. We've got to stop looking at social media in a silo.
6. Begin focusing on developments with big data and analytics.
7. "Define your goals (or your client's) for social media and make sure that you are measuring your results to ensure that you are meeting those goals.
8. Get better at email marketing.
9. Pay attention to blogging, and make it your primary focus.
10. Your online content needs to be less egotistical and more helpful.
11. Stop thinking about social media marketing. Marketing is an integrated, holistic set of solutions, of which social media is one important ingredient.
12. Follow how the media is using social media.

For the full article click here.