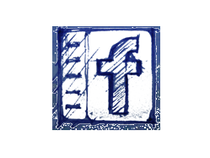 Gone are the days of relying only on mailed envites and emails to drive people to your events.  Just as it is changing so many other aspects of business, Social Media use is now an integral strategy to any meeting planners trying to get word out about their events.  Due to the sheer numbers of people on Facebook many have realized that as long as they are connected they can leverage this waiting database to spread news, and invites, regarding the events.  Of course tools like eventbrite.com are very helpful but not as useful if you are trying to spread a larger net with your invites. 
Amy Porterfield has given the following severn specific steps that will get your event invite up an running quickly on Facebook.
1. Click the Edit Page button at the top of your Facebook page.
2. Choose Update Info in the drop down menu.
3. Click the Apps link on the left sidebar to see all the apps you have available on 
your Facebook page.
4. Find the Events App and click the Edit Settings link. A pop-up box appears.
5. Click the (Add) link next to the (Tab: Available) text and then click the Okay 
button.
6. The pop-up box disappears and you now have the Event app showing where all of your apps appear on your Timeline.
7. Now you can click on the app and create your event.
For Amy's full article click here.