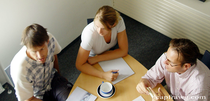 In many cases outsourcing the management of your Social Media is the best choice.  There are many reasons when you need to consider taking this route including not having enough time to handle it yourself or you do not have a good understanding of how to implement a consistent Social Media campaign.  Outsourcing may be a short term fix or a long term proposition.  Regardless of your reasoning there are certain qualities you should look for in a Social Media Management Company.  These are the three main qualities we suggest you consider:
A company that will learn your industry, understand you company and your goals, get to know your competitors, figure out your optimal customers and where they spend their time.
They need to pick out the best way to be 'your voice. So not only do they need to become experts on your services or products, but also take on your style of communication since they will be engaging with your customers, and potential customers, via Social Media channels.
They should have the same enthusiasm for the success of your company as you have.
If have any doubts of the company under consideration not meeting the above, KEEP LOOKING.