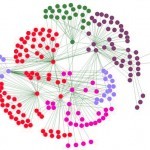 Most businesses are finding that to manage Social Media properly a great deal of time and they are left with three choices.  One, to reassign someone from other job functions to work on Social Media. Two, to hire someone new to work on Social Media. Or lastly, outsource Social Media Management.
Maria Florio, in a blog from a couple of weeks ago, gave a list of items to consider when outsourcing your Social Media:
Resources (Man Power). To run a business there's a need for different departments in order to take care of the different endeavors a company requires to run efficiently and succeed. This is a limiting factor. It is limiting because it distributes the number of employees in a firm, reducing man power from each sector.
Expertise. Typically employees are hired for their skills; yet working with a business, especially a small one, usually entails taking care of more than what one individual was hired to do. For this reason hiring a well rounded professional versus a specialized one is a favored option. Also an indication of why some businesses have external consultants when it comes to taking on specific projects.
Tools. Taking care of social media isn't only about engagement; unless the sole goal of a business' effort is visibility. If businesses want to make a high return on their online marketing investment they need the tools social media agencies (and professionals) use to track and analyze their efforts. Those who work the field test and evaluate those tools through time. They are also up to date on the latest tools, which makes them better at picking the right tools, with the best analytical and data gathering options.
Knowledge. Being an expert in something requires that ninety percent of daily tasks and practice entail one specific topic. If one's tasks involve doing social media management and marketing, but also include following customers, assisting in responses, and other office tasks; an individual's efforts and experiences include more than one subject matter. This scenario doesn't allow for full knowledge and specialization. It limits knowledge or if gained, it will be through a lengthier time and process.
For Maria's full article click here.